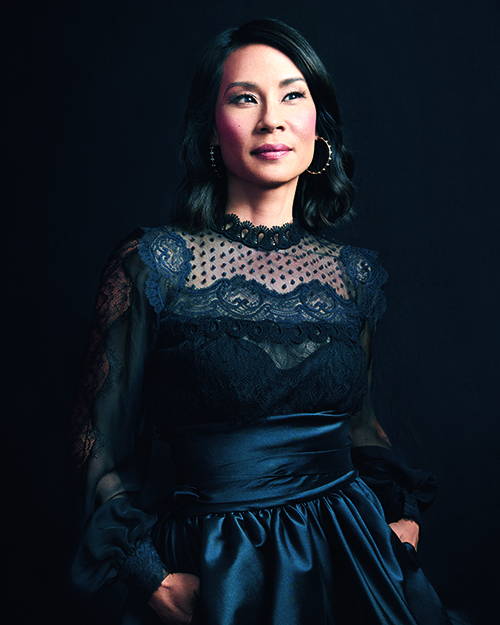 Our special collaboration with the renowned actress, artist, and advocate Lucy Liu debuts with limited-edition Unity throw. From her accomplishments as an actress and her deeply affecting work as an artist, to her tireless advocacy of human rights, Lucy Liu exemplifies our shared ideals of beauty, integrity, and progress.
This special collaboration with Lucy Liu is showcased in a limited run of only 100 units worldwide. The fringe-adorned throw features Lucy's painting "Unity" on silk on one side, and backed with ivory cashmere on the reverse.  
Nodding to the figurative poignancy of abstract expressionism, Lucy's work draws on the themes of security and salvation to explore the symbolic potential of art. Unity is the latest in her artistic and humanitarian endeavors to inspire love and perseverance, for which she was recognized by the Women's World Award in 2006.
SFERRA and Lucy Liu will donate in total 15% of sale proceeds from Unity to the Tory Burch Foundation, a non-profit organization advancing women's empowerment and entrepreneurship.

This limited-edition throw features the artist's signature, and is uniquely printed with Lucy's painting Unity on silk on one side, and backed with brushed cashmere in ivory on the reverse.