Best for: Warmer sleepers, who prefer more breathable fabric.
What is percale? Percale is the most well-known sheeting weave with a closely woven one-over, one-under pattern. SFERRA's percales are exclusively woven with 100% cotton, usually extra-long staple. The resulting fabric possesses a crisp drape with a smooth feel and matte appearance.
Benefits of percale sheets: Percale offers wonderful comfort year-round, but is renowned for its cooling effect on warm summer nights. It is best suited for hot sleepers as it is cool and dry to the touch, as well as lightweight, soft, and breathable on the skin.
Caring for percale: Percale is durable, pill resistant and low maintenance. As the cotton fibers relax and break in overtime, the fabric becomes softer. When cleaning and caring for percale sheets, pillowcases, duvets and shams, it is best to follow our Care Guide.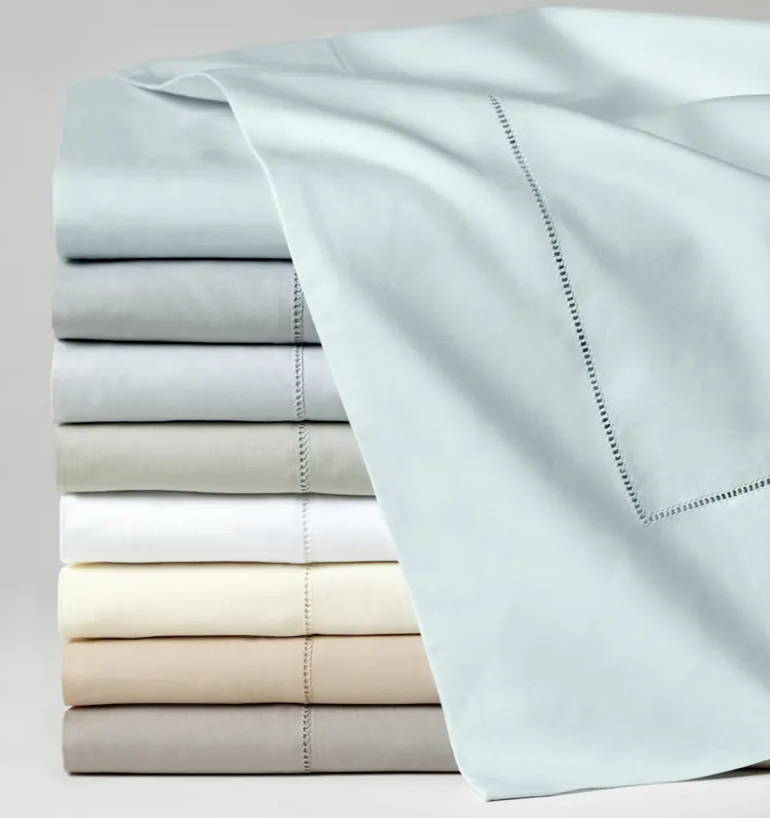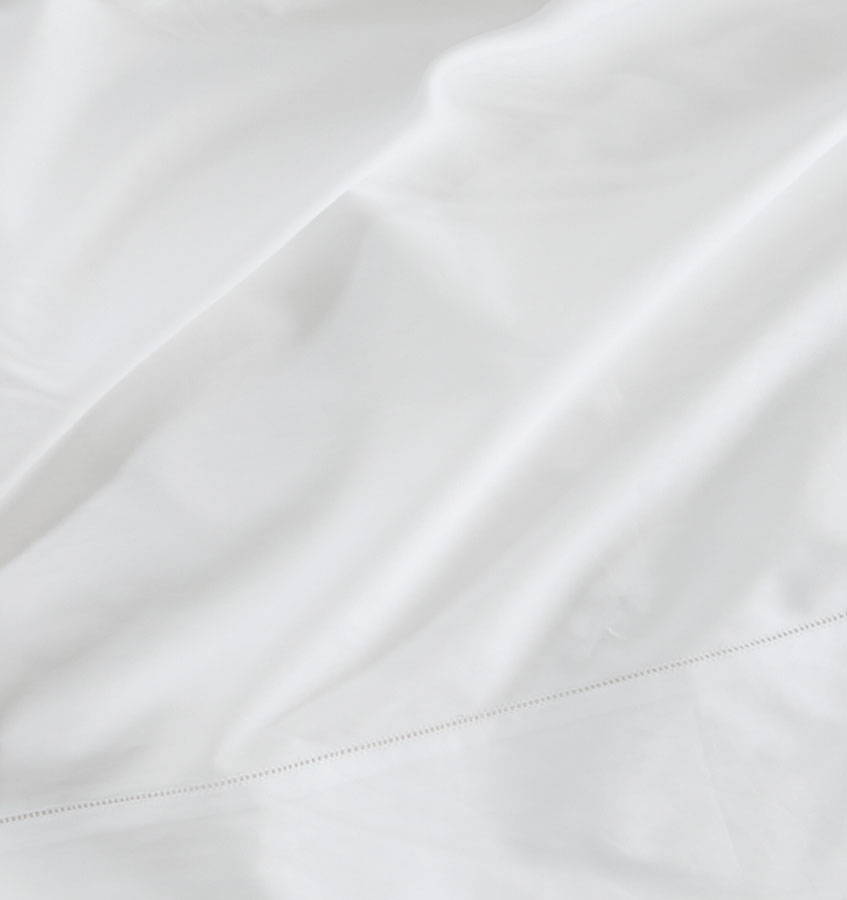 Best for: People who keep their bedrooms colder and prefer a weightier fabric.
What is sateen? Woven in a three or four yarn over weave, sateen has a soft luxuriant drape and a sleek, silken hand. SFERRA's sateen linens are exclusively woven with 100% cotton, usually extra-long staple. Sateen is especially noted for its lustrous sheen and luminosity, offering a sense of tailored elegance for the bed.
Benefits of sateen sheets: Sateen sheets are dense in weight and have a silky-soft feel. They are ideal for those who like to keep their bedrooms at cooler temperatures throughout the year as Sateen is smooth to the touch and holds more weight than percale.
Caring for sateen: Due to the construction of the sateen weave, the fabric is more delicate, but with proper care, you can keep your sheets in great condition for many years. When cleaning and caring for sateen sheets, we recommend following our Care Guide.